See groov now on your smartphone or computer!
From your smartphone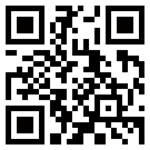 Scan the QR code at left and see the groov demo in your browser now.
Username: trial
Password: opto22
OR see it on the free groov View app.
From your computer
Click this link: groov demo
Or go to https://demo.groov.com
Username: trial
Password: opto22
Explore the demo and then download the groov Demo Project for examples and help building your own interface elements.
Like what you see?
Then get your free trial of groov now!
No programming. No coding. Just drag, drop, save, and view.