What do you want to see or control from your smartphone?
Machine status
Factory production
Energy usage
Facility security
Key performance indicators
Now you can monitor and control all of these, and more.
Just imagine what you can do…
Test a valve on the spot—no need to walk back to your computer.
Use an inexpensive tablet as an operator interface for the machine you're building.
Control equipment in dangerous environments—places where you can't go or where you can't afford to run network wiring.
Mobilize technicians in the field and monitor remote sites from anywhere.
Make your Internet of Things (IoT) project a reality.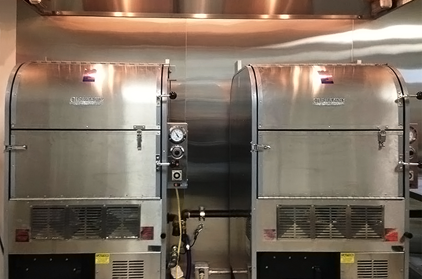 "We use our iPhones to control lighting, signage, HVAC, building alarm, hood fan, everything. groov makes a nice BMS (building management system)."
– Dave Brosseau, automation integrator & owner, That Bar-B-Q Place (Alberta, Canada)
Use your mobile interface on any device!
Any manufacturer, any size
The mobile operator interface you build in groov works on virtually any web-enabled device, regardless of manufacturer or screen size.
Smartphones
Tablets
Laptops
iPod touch
Computers
Web-enabled HDTVs
See the list of compatible devices.
How does it work?
Your interface works on all these devices because groov is based on Internet standards like HTML5, CSS3, and SVG.
This responsive design means that everything on the screen—gauges, buttons, trends, labels, live video, everything—automatically scales to match the size of the device they're viewed on.
All screen elements in groov (we call them gadgets) are designed for use on both touchscreen and keyboard/mouse. You control what appears on the screen and how it looks.
Simplicity
Build your own mobile app easily—just drag, drop, and tag. No programming or coding. More on simplicity. 
Connectivity
Manage Modbus/TCP devices, data from databases & APIs, Opto 22 SNAP PACs, and OPC UA systems and equipment. More on connectivity.